Planning a wedding after Coronavirus
1. Changing the way you greet guests
It was tradition to meet and greet all the guests attending a wedding in person. Also close-up. This greeting would typically be led by the fathers and mothers of the bride and groom, meeting all of the guests on an individual basis. So, all of the guests would have their hands shaken and banter would be exchanged. This would be close up and "personal".
However, there needs to be a new norm. This new norm has to be to greet and indeed meet people at a distance. So there is only one way to do this and this is by microphone and speaking to the guests at large. Let us at Eventastic, help you ensure that this process of meeting and greeting is maintaining the level of social distancing required by the regulations at present.
2. Make the most of outdoor spaces
Given the need to socially distance from other guests and staff of the venue, contractors and entertainers, it is crucial to make the most of the space that you have. So as a result of this, the best possible space to utilise is what you have as outdoor space. This (depending on the venue you hire for your event), can be vast and can be fully utilised.
Planning a wedding after coronavirus therefore will require immaculate planning (as if it wasn't hard enough to plan weddings already!). This therefore will mean that you will need your Wedding planner now more than ever before. To make sure that all of the space outdoors is utilised and that the venue are fully engaged in this process at all times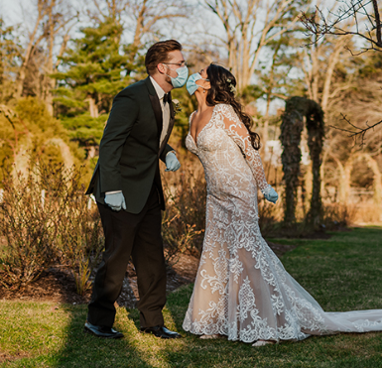 3. Hand Sanitising Stations
So this may seem straight forward but it is easy to overlook on the assumption that guests will bring their own. Some will but others may not. Therefore, it is a good idea to incorporate and add hand sanitising stations which are easily accessible and sign-posted.
These stations will need to be partly manned by 1 person during the event, to guide and help people and to ensure there is sufficient hand sanitiser available. Do keep the containers changed regularly and of course, clean the containers themselves
Planning a wedding after coronavirus requires many aspects to be considered and this is just one of many. Some council guidelines on sanitiser is worth reading
4. Availability of gloves & masks
In addition to sanitiser, there is also a requirement to provide gloves where necessary. This is something that guests will be wearing virtually at all times and therefore, these must be accessible in multiple locations. The stations with gloves will also need to be part manned. Perhaps 1 person checking sanitiser and gloves regularly is sufficient. 
The gloves stations require a disposal bin for used gloves and also it is worth having some form of poster or banner there so that guests are aware of their availability
In addition to this, it is one of those requirements now that should be announced to all guests. These days, it is vital to communicate in the safest way possible. Government guidelines are available.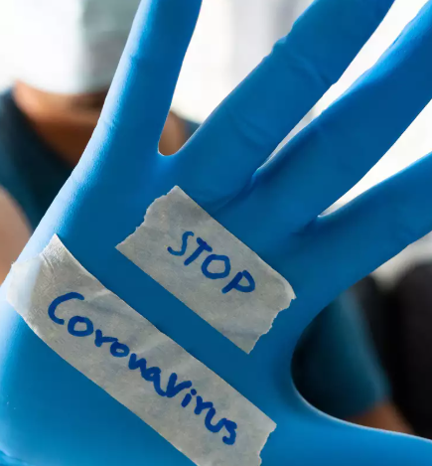 Planning a wedding after coronavirus requires much due diligence. No place is this more important than in the process of reviewing contracts with all of the suppliers and vendors. Also try to ensure you have several people reviewing these contracts. If it needs to involve legal help then so be it. Weddings can cost thousands of pounds and therefore, £500 on legal costs is something worth paying.
Working with venues and vendors will be far more productive than working against them. Try and work towards postponement in case of any medical issues, rather than cancellation. This will be received much better by them and will lead to a better outcome in the long term. As one expert says, "Vendors are far more likely to work with you on a postponement than a cancellation. Start the conversation softly and avoid obtuse language."
Should there be a reinstated lockdown, then it is vital to have a Plan B Date. This is just in case you do need to postpone. Therefore, we would recommend you to have a date that is agreed verbally with all suppliers and the venue. It is just incase you need to cancel. If the date is far forward, then you may be able to also have a refundable deposit approach.
For this, it is good to have these discussions completed. This will put you in a good place should you have to reschedule
The Wedding Planner will be able to carry out all of these discussions and give you the peace of mind that everything is under control. Planning a wedding after coronavirus adds an extra degree of complexity to event planning. Let our team plan this for you. Feel free to contact us for more details